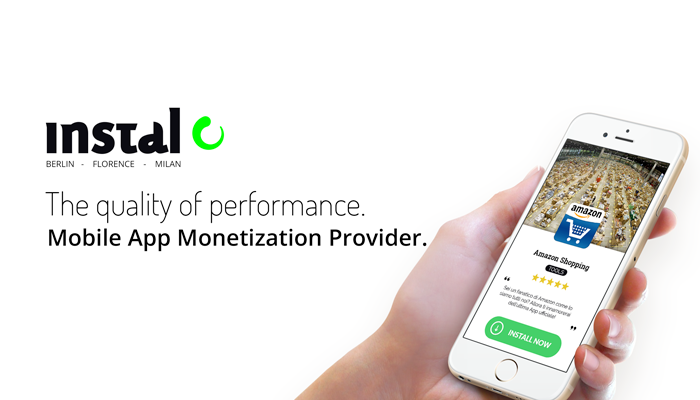 When you get into a coach of roller coaster at Luna parks, first meters are always light latches that brings you at the rack railway of the big rising, taking you the breath away. And not just during the following rapid downhills. These first meters allow you to get confident with the wagon, take a look to other travel fellows, study how they prepare themselves to adventure, how they adjust the seats and security systems… pay attention, each one has a very specific ritual….
The year 2015 has been for Apps market like the first 100 meters of the wagon of the most worldwide terrifying roller coaster. Everybody grows, everybody observes, everybody changes and the wagon gets higher and higher.
Let's have a look at data
First of all, let's have a look at the two systems: Android and iOS. Android has highly raised its downloads, redoubling them compared to iOS, so If you want to make big numbers you need to go on Play Store. Concerning monetization, although both system have grown by around 50%, iOS is still the leading system.
So, Android enables you to monetize thanks to ads and in-app-purchase, and iOS  make you earn with premium Apps.
Geography
China downloads myriad of Apps. Concerning iOS, China has surpassed USA in downloads. Soon China will surpass also Japan, second country in the world for iOS monetization. USA is still at the first place concerning sales and iOS App monetization. Apple earns more in its local market.
Besides emerging countries, the growth of Android is also focused in the USA, where downloads of Play Store have surpassed in the last months of 2015 those made by iOS Apps.
From the observatory deck of Instal.com, I see emerging countries focusing on downloads, here there is the rank of installations:
1 India
2 Mexico
3 Turkey
4 Indonesia
5 Vietnam
Paid Apps present great results in : Thailand,  United Arab Emirates, Argentina and Egypt.
In these emerging countries, the relationship between acquisition cost and App monetization is particularly favorable. Free Apps download is paid through Instal with CPI (Cost Per Install) between 1$ and 3$ and the average revenue (ARPU) of these developers in these countries is higher than 5$.
Sectors
In 2015, I was impressed particularly by the growth of these sectors: Carsharing and Taxi Apps, eCommerce and Games, especially Uber and BlaBlaCar that have invested in performance marketing, enabling them to grow a lot. Uber, thanks to its service communication, obtains high conversion rates.
In my opinion, big ecommerces didn't understand how to use Apps to increase purchases from mobile. Amazon certainly did, and picked Instal for marketing campaigns in all countries where its model is already consolidated, looking for new conversions and customers fidelization. The guaranteed CPI business let Amazon to pay just for users who never installed the App before.
Games apps understood first the App phenomenon and they are the key actors of economics in this market.
Games represents 90% of the revenues of Play Store and 75% of revenues of Apple Store.  The higher strength of processor and retina-like screens enabled developers to add new features to each release, increasing regularly downloads. It was a surprise to see titles constantly at first places of rankings and constantly in performance campaign for the entire year. The CPI model works and it is used for long-tail campaigns.  You can just have a look at games such as Candy Crush, Clash of Clan, Clash of Kings and Gummy Drop and much more.
2016 represents the year of data and analytics. Not all CPIs are the same, If you have a technology able to track "post-install" actions and connect them to campaigns and each single publisher, then you can differentiate the lead value. You will pay a higher CPI to publishers that bring high quality conversions. Instal is the right place at the right moment.
To sum up, the wagon of roller coaster is getting higher, what lies ahead after the pinnacle is still unknown, but I'm sure that eventually I would do a second round.
Happy downloads to everybody
[data taken from Instal.com Lab Research and App Annie Report]