Last week our team had the opportunity to spend two days into the Tuscan countryside for a unique experience of team building.
Our stay at Relais Torre Santa Flora, at Subbiano, have been characterized by teamwork, satisfaction, excitement, fun, relax and tasty food. During our first day we engaged a treasure hunt throughout all the village, solving several clues which encouraged us to think creatively and to build resourcefulness. We designed and created olive-presses using clay and raw materials we found around, we search for eggs and chickens, we learned international recipes and tips for cooking them, and we even built a reproduction of ancient Florentine monuments out of pasta and marshmallows!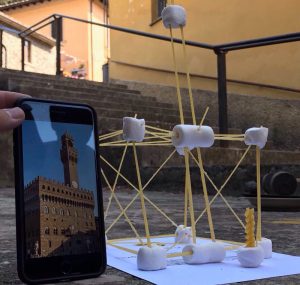 Proceeding over the clues, we learned how to work together, enhancing our problem solving and communication skills, as well as how to improve our efficiency and adaptability. We found out and magnify each other's strengths to get the work done, developing a more cohesive team working feeling.
During our second day we also had the opportunity to internally share the results achieved during the first half of 2017, new future projects and development and also news about the upcoming events we are going to attend, as Dmexco in Cologne, September 13th and 14th. We analyzed in details facts and figures all together, sharing our view and feelings about the future and keeping us even more motivated about it.
"It was my first time to visit Italy. I am so impressed by its history and culture! People are so nice and easy going. Instal has a great culture, cutting-edge technology, and motivated team, which will help us make significant progress! I definitely had a great time during team building and I'm looking forward for my next trip to Florence" commented Jason, our Head of Business Development China, coming from Beijing.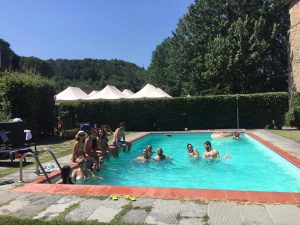 "Our team building event has been an important opportunity to spend some quality time outdoors, relaxing and having fun all together. But above all, it gave us the chance to get to know each other better, improving our synergy, which is essential to successfully work side by side." adds Saverio, our CTO.
Two days full of hard work, excitement, cheerfulness, friendship and laughs, meaning two days full of Instal.