Last month our team attended the 11th edition of GMIC – Global Mobile Internet Conference in Beijing. The conference, now in its 8th edition in Beijing, represents a unique opportunity to bring together innovators worldwide, as well as a must-attend event for companies and mobile devotees to explore the last mobile industry trends, learn more about new tech products and services, build solid partnerships and understand how mobile is changing the world.
"During GMIC, we arranged several meetings and got in touch with many different companies, having the opportunity to introduce our services and deep dig the potential business options for our customers."- states Jason Zhao, Head of Business Development China – "One of the main topic addressed during the conference has been the developers' issues about going overseas and expanding their businesses in Europe and, especially, in United States. Chinese developers are looking for some reliable partners that would help in this process ensuring a block in mobile frauds,  support in creatives' localization and promotion of their apps on  uniques and high quality sources"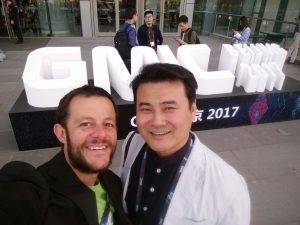 "The presence of a higher number of international ad networks, compared to 2016 edition underlines this need:  Chinese developers and app companies are requiring wider and more complex services to create effective tailored communication strategies for each target country." – states Federica Stiscia, our Senior Business Development Manager from the Berlin Office.
"Competition for Chinese Developers is getting harder and harder every day" – adds Filippo Satolli, COO and Co-Founder at Instal – "that's why the main need is not anymore just to promote apps overseas and generate downloads, but to create complete and multichannel communication strategies to build engagement in the final users,  transforming them into loyal customers". That's what we are currently doing in China together with Jason, our new Head of Business Development for China: sitting together with local developers to create the most effective and tailored strategy to enter and to succeed in overseas markets".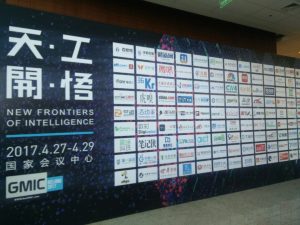 What we got from our experience at GMIC is that is not too late to enter in Chinese marketplace, especially for all those companies which are able to provide high quality innovative services together with local presence that is mandatory to better understand special needs.
GMIC has been just one of the events Instal is going to attend this year. Stay tuned to learn more where we're going to be next 🙂