COVID-19 has shocked the world and sent economies spinning. Its effects are now felt around the globe, with many countries in lockdown. Many businesses are fighting to survive, and marketing will be an essential part of their recovery. In the meantime, people have changed their habits and behavior to settle in new normality. This new normality has impacted on the entire digital marketing and advertising.
The impact of coronavirus pandemic on online behaviors. 
Covid-19 has impacted people's online behaviors and what they're looking for while browsing the internet.  Tracking coronavirus-related keywords is essential to understanding how people are reacting to the pandemic and how this impacts on online behaviors and habits. During the past few months, the concern about the sanitary emergency and the travel restrictions have determined negative impacts on sectors as travel and tourism or accommodation and a positive impact on sectors like food and delivery or online shopping.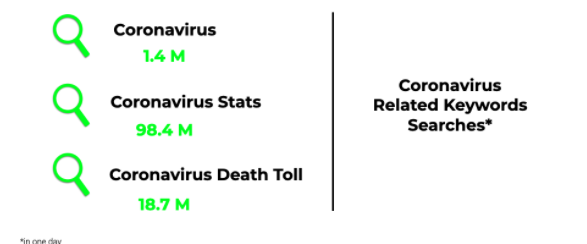 As people have been forced to settle in new normality, they changed their shopping behaviors. The lockdown has determined an increase in online sales (+52%): fitness equipment and grooming products are the markets showing the highest growth.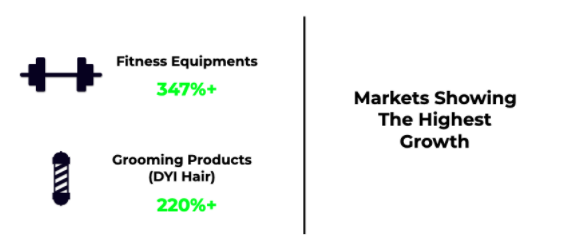 Covid and App Marketing
As people are forced to stay home, they continue to use their mobile devices at increasing rates. Gaming,  Shopping, and Entertainment are the app categories showing the highest growth, both an annual and weekly basis.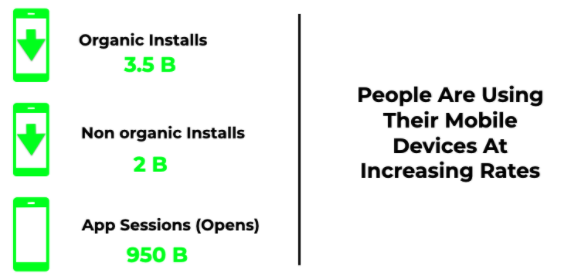 In total, Gaming apps saw a 47% increase in sessions and a 75% increase in installs in Q1 2020 compared to Q1 2019. After experiencing a high rate of growth, e-commerce has taken a turn downward in late March. With people at home and longer wait times for online orders, users may be turning to other hobbies to keep themselves busy, and have less need to shop. The uptick in installs for Entertainment apps tells how people are heading toward the comforts of streaming.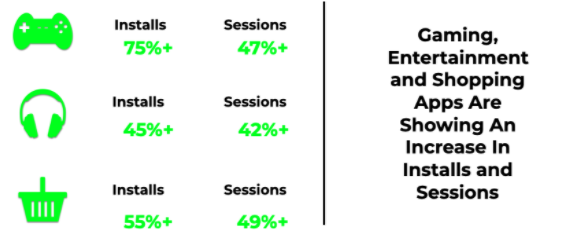 Covid Ad Spend Impact
According to the IAB's report on Coronavirus ad spend impact, 70% of buyers have adjusted or paused their planned ad spend for Q1 and Q2. Nevertheless, the negative impact on digital spending is expected to be lower than that of traditional spending for the first half of 2020 (33% down vs 39% respectively). They expect that spending will take off again in May or June, but not rebound to original plans.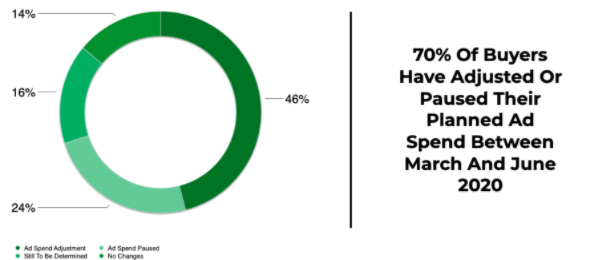 Messaging strategies are shifting away from performance and heading towards mission-based and cause-related messages. 63% of advertisers are adjusting their messaging and increasing mission-based marketing (+42%) and cause-related marketing (+41%).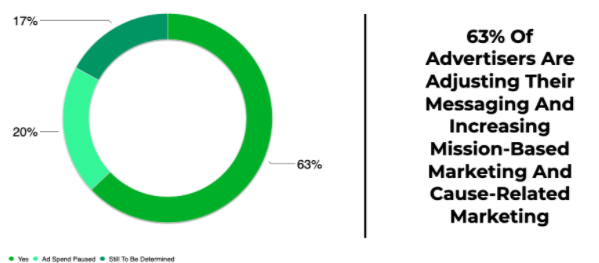 Wrapping Up
Covid has impacted people's online behaviors, changing habits, influencing online searches, and determining new normality for both users and companies. As the virus spread globally, some sectors have been negatively impacted by the pandemic, while others have experienced a positive growth trend. Generally speaking, decision-makers have cut or adjusted their digital ad budget for the first half of 2020, even if the ad spend is expected to take off again in the second half of the year. The Coronavirus pandemic has emphasized how businesses are going to become more reliant than ever on their digital strategy – in many cases, it will be the deciding factor in whether or not they make it through the tough times ahead. The total cancellation of all the live events and conferences and the increasing barriers to face-to-face communication are forcing companies to reassign their budget towards digital channels. The benefits and opportunities that digital marketing can offer will, potentially, become part of companies' long-term marketing strategies.