The Mobile and App market is facing a rapid expansion and reached an all time high of 25% of the world owning a smartphone which opens many opportunities to reach users on mobile vs desktop. Globally mobile ad spend has expanded from 31 billion spent in 2014 to now 46 billion projected for 2015. Companies are trying to stay in tune with the changing trends and finding new ways to advertise and reach new users.
With that said users are now less and less receptive to the classic ad formats, when given the chance the user will ignore an traditional advertising, and prefer ads that blend.
Native Advertising now gives you the best of both worlds by satisfying your users and maximizing your revenue.
How important is your app reputation to you? Stop losing users to annoying ads which means less revenue for your app. If you want to give your users a long lasting good first impression you should probably consider the new phenomenon Native Advertising!
Industry study reports that mobile native ads have a higher click-through rates by 1.37 % with a significant lead over the average .35% click through rate for the traditional banner ad.  Source Marin Software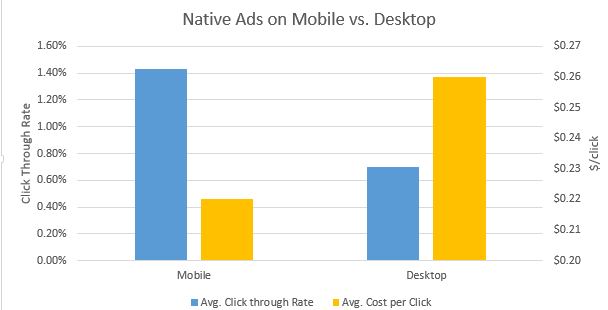 In case you haven't heard;
Native advertising is a form of online advertising that is designed to match the look and feel of the operating system on which it appears, to maintain user experience.
Native ads on mobile devices is the perfect optimizing tool for your app revenues.
We are happy to announce our new ad formats now include native ad options as well!
Our ad formats include; expandable, interstitial, native notifications, native ads, footer ads, and video ads that can be CUSTOMIZABLE. Along with these new formats Instal wants to make it even easier for your company and we now offer an SDK that is easy and fast to integrate, to change your app business for the better with just one code.
✓ All ad formats are in compliance with iAB standards
✓ 100% fill rate monetization guarantee

Or get more info about our Ad Formats: instal.com/sdk